'Innate sense of good judgment' Chambers & Partners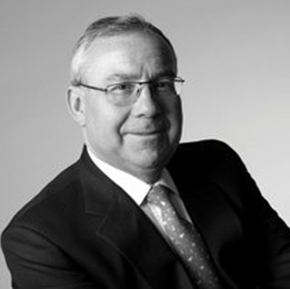 John Wright was a practising solicitor for many years and acted for clients in a wide range of domestic and international disputes. He was best known for his construction expertise and was widely recognised in legal directories for many years as a leading construction lawyer. He also has considerable experience in the fields of energy, real estate, insurance and commodities.
John's practice now involves him sitting full time as an Arbitrator, Adjudicator, Mediator and Dispute Board Member.
John is a Chartered Arbitrator and is on the FIDIC President's List of Approved Dispute Adjudicators. He is currently sitting on a number of arbitral tribunals and dispute boards in the Middle East, Far East, Central America and Europe. He is also listed on arbitration, adjudication and mediation panels in the United Kingdom, Dubai, Kuala Lumpur, Hong Kong and Vietnam.
John is a past member of the Board of Trustees of the Chartered Institute of Arbitrators, having been Chairman from 2011 to 2013; he is also a past Co-Chair of the International Construction Projects Committee of the International Bar Association. He remains very active in those two organisations.
John uses his extensive experience to bring a focussed and pragmatic approach to resolving disoutes. His long experience of adjudication, where disputes are dealt with in a very tight time frame, enables him to grasp issues very quickly, even in the most complex of cases.